For More We Turn To Jessica Williams from "The Daily Show"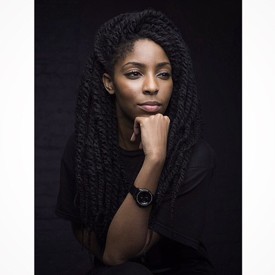 "Daily Show" correspondent and "all around funny lady" Jessica Williams was recently featured on the cover of WIRED Magazine.
---
No tickets required | Doors open at 7:15 | General admission seating.

Jessica Williams is a correspondent with The Daily Show with Jon Stewart and was recently featured on the cover of Wired Magazine. An actress, writer, and comedian from Los Angeles, she threw herself into cut-throat world of improv and sketch comedy after graduating from California State University, Long Beach. She performed with "ComedySportz: The College Team" and at the Upright Citizens Brigade Theatre, and in 2014 she made appearances on Season 3 of the hit HBO show Girls.