Lecture: Climate Change, Ontology & Urbanization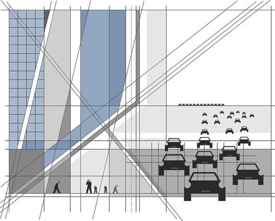 "Airquakes: Climate Change, Atmosphere & Urbanization." Keynote Lecture, Center for Excellence in the Arts & Humanities Symposium "What Is the Urban?" Albert Pope is the Gus Sessions Wortham Professor of Architecture at Rice University.
---
Albert Pope is a key voice in the world on questions of urbanization, urban form and problems of the contemporary city, tying together discussions of architecture, design, space, philosophy and politics in a way few others do. He has written and lectured extensively on the broad implications of post-war urban development and is the author of Ladders, a book-length study of the postwar American City. His current research addresses the urban implications of climate change.