Lecture: How Capitalism Will Save Us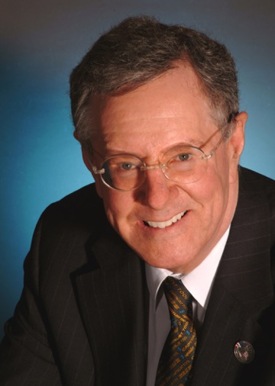 Steve Forbes is chairman and editor-in-chief of Forbes Media, whose flagship publication is the nation's leading business magazine. Forbes, combined with Forbes Asia, Forbes Europe, and the company's licensee editions, reaches a worldwide audience of more than 5 million readers, and Forbes.com has become a destination site for senior business decision-makers and investors. Steve Forbes is the author or coauthor of several...
---
Steve Forbes writes editorials for each issue of Forbes under the heading of "Fact and Comment." His other co-authored books include:
Freedom Manifesto: Why Free Markets are Moral and Big Government Isn't
How Capitalism Will Save Us: Why Free People and Free Markets Are the Best Answer in Today's Economy
Power Ambition Glory: The Stunning Parallels between Great Leaders of the Ancient World and Today . . . and the Lessons You Can Learn.

Other Forbes Media websites include: RealClearPolitics.com; RealClearMarkets.com; RealClearSports.com and RealClearWorld.com.