Lecture: Water Exploration in the Solar System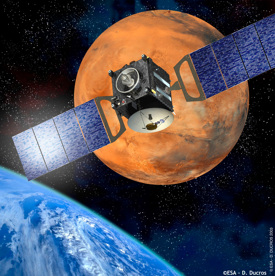 "Water Exploration in the Solar System: The Restless Hunt for Life," Essam Heggy is a planetary scientist at the University of Southern California Viterbi School of Engineering and a Rosetta co-investigator at the NASA Jet Propulsion Laboratory.
---
He will discuss methods being used to explore possible subsurface aquifers and ice deposits on Mars as well as NASA's and the European Space Agency's future plans future plans to probe subsurface water on Mars and Jupiter's icy moons.

Heggy is currently a member of several science teams conducting experiments on board the ESA's Mars Express Orbiter and Rosetta Mission; the Chandrayaan-1, India's first lunar mission; and NASA's Lunar Reconnaissance Orbiter.

For more information visit the Lectures Program website.