Auditions: Out of the Fire, The Banned Books Monologues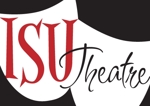 Auditions are open to all ISU students. There are also a number of roles available to adults ages 40 and over.
---
"Out of the Fire: The Banned Books Monologues" is a series of monologues that celebrate our freedom to read. Written by playwrights from around the country, including Iowa State University, this collection explores the topic of banned books and censorship from a variety of viewpoints. The monologues range in length from 3-10 minutes, from comedy to drama, and provide roles for actors of varying ages, ethnicities, and gender. ISU students, faculty, and staff are encouraged to audition.

Audition requirements: Prepare a monologue selection from the provided options or a one-minute selection from any monologue in the play. Audition materials and a sign-up sheet are available on the call board located next to the Theatre office in 0310 Carver Hall. A copy of the script in its entirety can be obtained in 0310 Carver.

Callbacks will be held on Friday, August 25.

Rehearsals will begin August 28 with 1-2 rehearsals a week until September 20, when actors will rehearse each night through performances. Performance dates are September 29-October 8.

E-mail for more information.

Funded by Student Government.