Auditions: The Children's Hour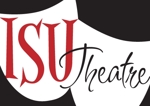 Auditions are open to all ISU students. Roles are available for 12 women and 2 men.
---
"The Children's Hour, written in 1934 by Lillian Hellman, is considered an American classic. This searing drama is set in an all-girls boarding school run by two women, Karen Wright and Martha Dobie. When the school bully, Mary Tilford, is punished by Karen and Martha, she runs away from the school. To avoid being sent back she tells her grandmother that the two headmistresses are having a lesbian affair. The accusation proceeds to destroy the women's careers, relationships, and lives.

Audition requirements: Prepare a monologue selection from the materials provided in the audition packet. Audition materials and a sign-up sheet are available on the call board outside the Theatre office located in 0310 Carver Hall.

Callbacks will be held on Saturday, August 26.

Rehearsals begin September 25, Monday-Friday, from 6:30-10:30 p.m. Performance dates are November 3-12, 2017.

E-mail for more information.

Funded by Student Government.