Escaping Grading Jail while Improving Critical Thinking in Complex Systems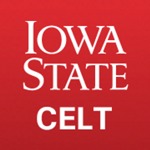 Kate Gilbert was dissatisfied. Coming from Industry into academics, she knew employers were looking for critical thinkers who understood food systems intimately and could connect the dots to problem solve production issues. She wasn't sure if her 400 level lab course achieved that - so she tried ThinkSpace - for the first time this semester!
---
Please join us as Kate Gilbert and Joey Talbert from FSHN talk to us about the process that went into rethinking their approach and show us the modules they designed in ThinkSpace to make labs more substantive and post labs more applied - while still staying ahead in the grading game.