Cyclone Cinema: Justice League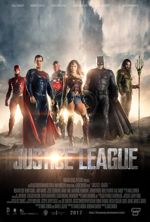 The Student Union Board presents Cyclone Cinema! Showings are FREE in Carver 101 at 7 and 10 p.m. every Thursday, Friday, Saturday, and Sunday. Hope to see you there!
---
Justice League is an American superhero film based on the DC Comics, it stars Ben Affleck, Henry Cavill and Amy Adams.