Lecture: #MeToo, Tarana Burke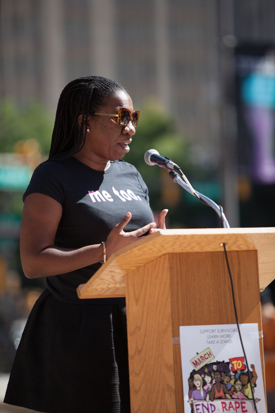 Tarana Burke shares her personal story behind the "Me Too" movement and the viral #MeToo campaign that has emerged as a rallying cry for people who have experienced sexual assault or harassment.
---
No tickets | General admission seating

Although the #MeToo hashtag became a sensation overnight, Tarana Burke has dedicated more than 25 years of her life to social justice and to laying the groundwork for a movement. In 2006 she founded the organization Just Be Inc. to help young women of color who had survived sexual trauma, and she is currently senior director of programs at the Brooklyn-based Girls for Gender Equity.

TIME Magazine collectively named Tarana Burke and the many other female activists who broke the silence on sexual assault as their 2017 Person of the Year.