Lecture: Why Leadership Equity and Diversity Matters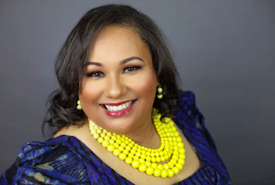 Iyabo Onipede works with corporate executives, academic professionals and social justice leaders to identify and develop leadership skills.
---
Iyabo Onipede has worked across cultures, generations and socio-economic groups and draws on her personal experience as the daughter of a Yoruba father and an Irish-American mother. She is a graduate of the Georgetown University Law School and had a successful law practice for 20 years before becoming a life coach. She subsequently completed a graduate degree at Emory University's Candler School of Theology.