Early Childhood Education Lecture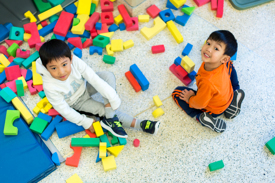 "Play for Fun and Play for Learning: What Science Tells Us" Karin Lifter is an early intervention specialist and a professor in the Department of Applied Psychology at Northeastern University in Boston. The 2018 Barbara E. (Mound) Hansen Lecture in Early Childhood Education.
---
Lifter directs the Interdisciplinary Certificate Program in Early Intervention, which prepares personnel to serve infants and toddlers with disabilities or at risk for developmental delay as well as their families. She and her colleagues developed the Developmental Play Assessment (DPA), and Lifter now leads Project Play, which offers a user-friendly version of the DPA and online training program for practitioners.