Lecture: Human Mating Strategies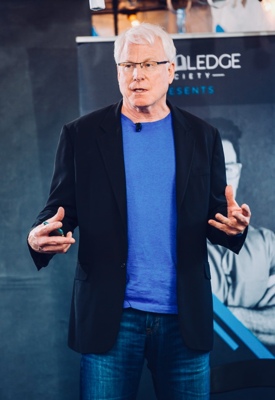 David M. Buss is a professor of psychology at the University of Texas at Austin and a pioneer in the field of evolutionary psychology. Graduate & Professional Student Research Conference Keynote.
---
David Buss is well known for his research on how the human sexes differ in their selection of a mate but has researched a number of topics ranging from prestige to stalking. His many books include The Evolution of Desire: Strategies of Human Mating; The Murderer Next Door: Why the Mind is Designed to Kill; The Dangerous Passion: Why Jealousy Is as Necessary as Love and Sex; and Evolutionary Psychology: The New Science of the Mind, the first textbook in the field, now in its 6th edition.