Cyclone Cinema: The Upside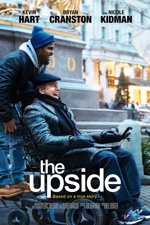 The Upside is a PG-13 drama/comedy movie rated 3 stars. Phillip is a wealthy quadriplegic who needs a caretaker to help him with his day-to-day routine in his New York penthouse. He hires a struggling parolee, and despite coming from two different worlds, an unlikely friendship starts to blossom. Refreshments and snacks available at extra charge.
---
The Student Union Board presents Cyclone Cinema at 7 p.m. and 10 p.m. every Thursday, Friday, Saturday and Sunday.