Cyclone Cinema: Glass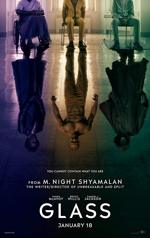 Glass is a PG-13 drama/fantasy movie. The narratives of two standout originals--2000's Unbreakable and 2016's Split bring one explosive, all-new comic-book thriller: Glass. Mr.Glass finds Dunn pursuing Crumb's superhuman figure of The Beast in a series of escalating encounters, while the shadowy presence of Price emerges as an orchestrator who holds critical secrets. Refreshments and snacks available at extra charge.
---
The Student Union Board presents Cyclone Cinema at 7 p.m. and 10 p.m. every Thursday, Friday, Saturday and Sunday.