POSTPONED Lecture: The Evolving Identity of the Latino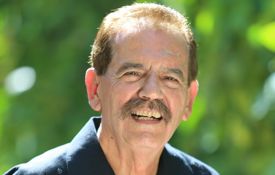 This event is being rescheduled due to a flight cancelation. New date to be announced soon!
---
Alfredo Mirandé is a Distinguished Professor of Sociology and Ethnic Studies at the University of California, Riverside. His talk is being hosted by Lazos, a group of Hispanic/Latino men in leadership positions at Iowa State who are actively engaging Latinx students and mentoring them in their college experience and beyond.