Cyclone Cinema: Art of Self-Defense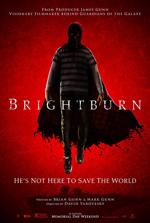 Tori dreams of motherhood and one day this dream comes true with the birth of her son, Brandon. But, as Brandon nears puberty, powerful darkness manifests within him.
---
The Student Union Board presents Cyclone Cinema showings Thursday through Sunday at 7 and 10 p.m. Admission is free and the public is welcome. Pop and water are available for $1, while candy and popcorn are $2. Sunday showings are open caption. All other screenings are available with that option if the request is made to staff prior to the start of the film.