Lecture: Graduate & Professional Student Senate Research Conference Keynote - Catherine Kling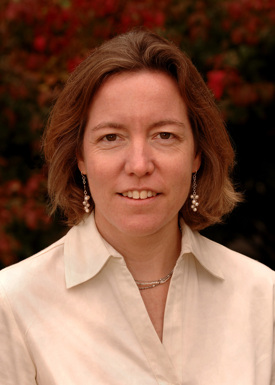 "From Iowa Kid to NAS Member: Where the Study of Economics Has Taken Me" - Catherine Kling is the Charles F. Curtiss Distinguished Professor of Agriculture and Life Sciences and was elected to the National Academy of Sciences (NAS) last year.
---
Kling is a professor of economics and the director of the Center for Agricultural and Rural Development at Iowa State. She has made numerous contributions to natural resource and environmental economics, conducting innovative research throughout her career that melds environmental science with classical economics. She pioneered research on integrated water quality and economic models to help guide the design and implementation of conservation policies in the Midwest.