Lecture: The Business of Menswear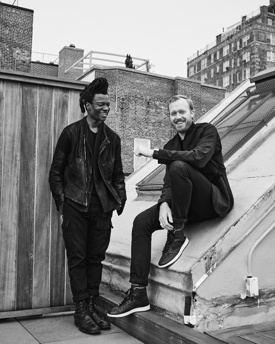 Abdul Abasi and Greg Rosborough are American designers of Nigerian and Scottish origin and based in New York City. They are Guest Designers for the Iowa State Fashion Show 2017.
---
Abdul Abasi and Greg Rosborough met while studying at the Fashion Institute of Technology, where they graduated in 2008. After designing for Engineered Garments and Ralph Lauren, they combined their military and athletic backgrounds to develop their first collection for Autumn Winter 2013. The Abasi Rosborough label offers a reinvention of classic men's tailoring. Recognizing that the restrictive shapes of the suit jacket and trousers no longer serve the needs of the 21st century city-dweller, their clothes are cut to emphasize range of motion and versatility.