ISU Lectures 60th Anniversary Celebration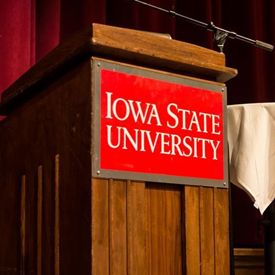 Join us for an open house reception to celebrate the Iowa State Lectures Program!
---
This special event includes a short program at 4:30pm to recognize director Pat Miller's ongoing leadership and service.

The Committee on Lectures was established in 1958 with a series of four speakers. For 25 years it was directed by professor James Lowrie and initially operated out of his office in the English Department. Today, the Lectures Program Office works with the Committee on Lectures, the National Affairs Series (est. 1968) and World Affairs Series (est. 1966) planning committees, as well as a wide range of student organizations, academic units, and administrative offices, to schedule more than 100 speakers each year.