Lecture: The Art of Science, Bringing Imagined Worlds to Life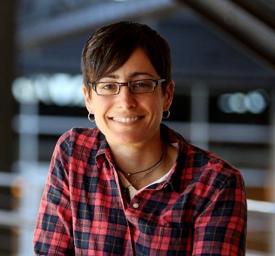 Go behind the scenes of some of your favorite animated movies with Danielle Feinberg, Director of Photography for Lighting at Pixar Animation Studios. Discover how Pixar interweaves art and science to create fantastical worlds where things you imagine can become real.
---
Danielle Feinberg has a Bachelor of Arts in Computer Science from Harvard University. In addition to her Pixar work, she mentors teenage girls, encouraging them to pursue code, math and science.

For more information visit the Lectures Program website.