Documentary preview: George Washington Carver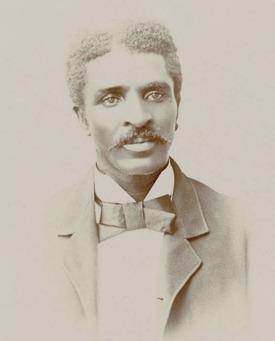 Filmmaker Laurel Bower will show a 30-minute segment of her hour-long IPTV documentary, "George Washington Carver: An Uncommon Life," celebrating the life of George Washington Carver, including Iowa State's role in his path to education.
---
The full documentary will premiere on statewide Iowa Public Television Monday, April 30 at 8 p.m.

After the excerpt is shown, producer and director Laurel Bower will be joined by associate producer and Iowa State alum Paxton Williams, who has portrayed Carver more than 400 times, to take questions from the audience.

George Washington Carver (1864-1943), the son of slaves, was an agricultural chemist who discovered more than three hundred uses for peanuts and many uses for soybeans, pecans and sweet potatoes. He attended Simpson College and transferred to Iowa State University, where he earned his bachelor's degree in 1894, a master's degree in 1896, and served briefly as a member of the faculty.