Lecture: Where Are All the Black People? Ericka Hart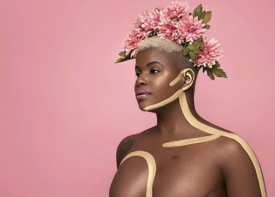 Ericka Hart is an activist, cancer survivor and sexuality educator, and is currently an adjunct at Columbia University's School of Social Work.
---
Diagnosed with bilateral breast cancer at the age of 28, Hart realized that neither her identity as a queer black non-binary femme nor her sex life as a survivor, was featured prominently in her treatment. She will share her unique perspective on challenging anti-blackness and the importance of addressing sexual expression and human health at their intersections with race, gender, chronic illness and disability.

Ericka Hart holds a Master's of Education in Human Sexuality from Widener University and has taught sexuality education for elementary aged youth to adults across New York City for 10 years.