Casting Metal for Jewelry Class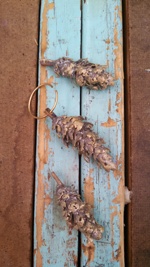 Learn to both hand-carve and mold forms that will be cast in brass.
---
Lost-wax casting is an age-old sculptural jewelry process. Final pieces can be pendants, pins or miniatures. There's fire, unusual tools, and hot metal so you can count on making something hella cool.

Instructor: John Burright

ISU $60 ($44 tuition + $16 supply fee)
Public $70 ($54 tuition + $16 supply fee)

Monday October 8 from 6-7pm and the following 3 Mondays from 6-8:30pm

Please pre-register.