Documentary & Discussion: Talking Black in America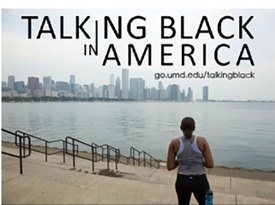 The film "Talking Black in America" showcases the history and symbolic role of language in the lives of African Americans and highlights its tremendous impact on the speech and culture of the United States. It addresses the persistent misinformation about African American speech and situates it as an integral part of the historical and cultural legacy of all Americans.
---
The film's executive producer Walt Wolfram will offer remarks and take questions following the 60-minute film.

Wolfram is a Distinguished Professor at North Carolina State University, a world leader in sociolinguistic research and publications, and the director of the Language & Life Project at NC State University, through which he has facilitated numerous television documentaries, audio compilations, and other publications.

For more information, visit the Lectures Department website.