Friday Research Seminar: Urban Investments: Architecture, Detroit and Late Fordism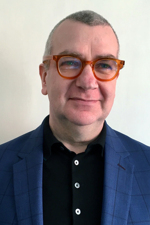 Doug Spencer, director of graduate education in the Department of Architecture, will talk about urban investment in Detroit through the critical analysis of the campuses, open-plan office spaces and refurbished civic spaces proposed by Ford Motor Company.
---
Spencer's talk is part of the Friday Research Seminar Series sponsored by the Institute for Design Research and Outreach. All are welcome to attend this brown-bag session. Cookies will be provided.