Lecture: Former President of Mexico Vicente Fox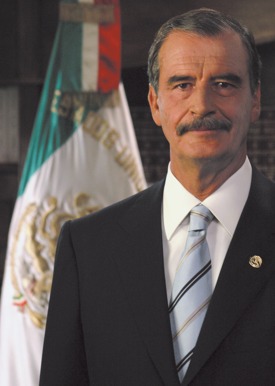 "Building Bridges or Walls: Where Do the U.S. and Mexico Go from Here?" - Former President of Mexico Vicente Fox is a leading voice on North American trade policy and the challenges of immigration.
---
Free admission | No tickets | General admission seating

Vicente Fox is credited with playing a vital role in Mexico's democratization and strengthening the country's economy during his time as president from 2000 to 2006. A businessman-turned-politician, Fox worked his way up within the Mexican unit of the Coca-Cola Company and was head of its Latin American operations prior to his election as governor of the Mexican state of Guanajuato.

His most recent book, Let's Move On: Beyond Fear & False Prophets, takes aim at the current state of American politics, and is a call to unity and resistance in the face of rising ethnocentric and anti-democratic sentiments.