Lecture & performance: A Musical Celebration of the First Amendment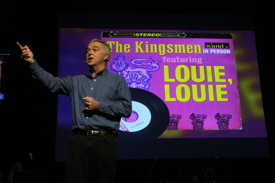 "Shut Up and Dance" is an engaging and irreverent concert celebrating free speech through music.
---
"Shut Up and Dance" is a new program of the Free Speech Center at Middle Tennessee State University and its 1 for All, a national, nonpartisan program designed to build understanding and support for the First Amendment freedoms of religion, speech, press, assembly and petition. Part of the First Amendment Days celebration.