Cyclone Cinema: On The Basis of Sex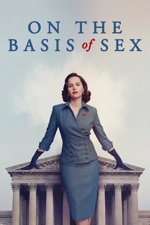 On The Basis of Sex is a PG-13 drama movie rated 3 stars. Ruth Bader Ginsburg faces adversity and numerous obstacles in her fight for equal rights. Watch Ruth take on a court case that could alter the way courts view gender discrimination. Refreshments and snacks available at extra charge.
---
The Student Union Board presents Cyclone Cinema at 7 p.m. and 10 p.m. every Thursday, Friday, Saturday and Sunday.