Lecture: President Wendy Wintersteen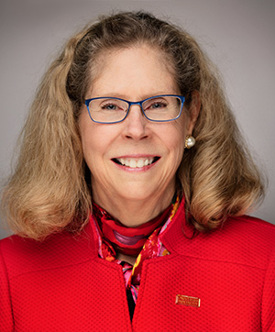 "My Journey as a Woman in STEM," President Wendy Wintersteen. Join ISU Student Government in a celebration of International Women's Day. President Wintersteen will speak about her journey as a woman in STEM, from being one of the first female ISU extension associates in integrated pest management to becoming the first woman president of Iowa State University.
---
Wintersteen completed her doctorate in entomology at Iowa State and rose through the academic ranks to become a professor of entomology. She served as dean of the College of Agriculture and Life Sciences for 11 years before becoming president.

President Wintersteen is also featured in the Women in STEM banner exhibit, which goes on display March 4 in Parks Library and recognizes the achievements of many women from Iowa State in their STEM fields.