Campaign Series: Presidential candidate Marianne Williamson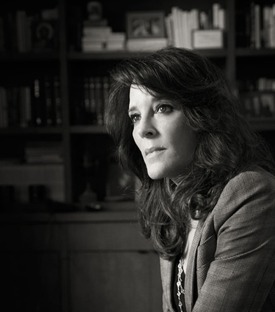 Democratic presidential candidate Marianne Williamson is an author and activist, with a 35-year career focused on spiritual enlightenment and well-being. Her talk is part of the Campaign Series in 2019, providing the university community with opportunities to question candidates before the Iowa Caucuses.
---
She has counseled leaders around the world, including heads of state and luminaries, and has published 12 books. Her latest, A Politics of Love: Handbook for a New American Revolution, will be released this spring.

Williamson's early involvement with the AIDS crisis in the Los Angeles area in the 1980s greatly influenced her political platforms. Statements about key issues, including child advocacy, climate change, racial reconciliation, LGBTQ rights are available at Marianne2020.com.