Lecture: Designing Secure Fleets of Drones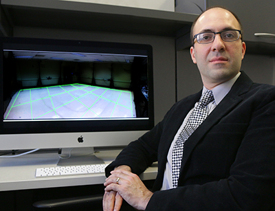 Iowa State assistant professor of computer science Borzoo Bonakdarpour will discuss his work designing programmed drone fleets that are efficient enough for large-scale projects but also safe, secure and adaptable. College of Liberal Arts and Sciences Dean's Lecture Series.
---
Unmanned aerial vehicles, commonly known as drones, are expected to play a significant role in future technologies, especially when programmed in teams. Drone fleets could aid with surveillance and data collection for crops or wildlife, search and rescue missions, border security, deliveries, and more, but they also present challenges and vulnerabilities.