Lecture: Prison Chronicles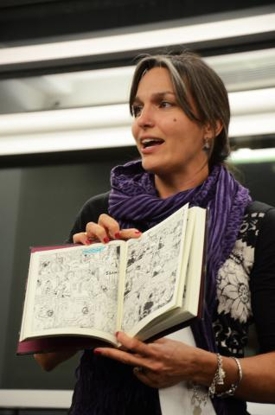 Rachel Williams, associate professor in Gender, Women's and Sexuality Studies at the University of Iowa, discusses her work with incarcerated women.
---
Rachel Williams has been working with incarcerated women since 1993. She has conducted research at corrections facilities in Florida, Wisconsin, Montana and Iowa and has visited and toured numerous other correctional institutions in the United States. In 2010 she enrolled in the Inside-Out Prison Education Program through Temple University. Her current projects include a graphic novel about the Detroit Race Riots of 1943, a mini comic about police brutality, and The Prison Chronicles, a series of stories about working in prisons.